Surgical Oncology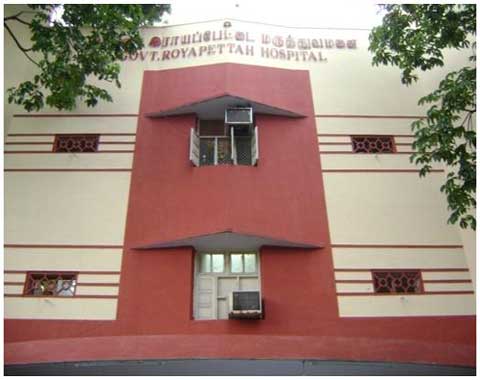 The department of surgical oncology was started in Govt Royapettah hospital on 16-12-1985 under Prof Dr. Narayanan M.S. and is presently functioning under Prof Dr R Rajaraman, M.S., M.Ch. Ever since its inception the department has grown manifolds and has reached its present stature of one of the most respected units in academic circles. Later departments of Radiation oncology followed by Medical oncology were started in the same premises.
Since 2001,two post graduate students are trained every year in M.Ch. Surgical oncology recognized by the Medical council of India and is likely to be increased to four students per year in the near future. It is the only General hospital under Govt setup in the entire country to provide M.Ch. Surgical oncology course.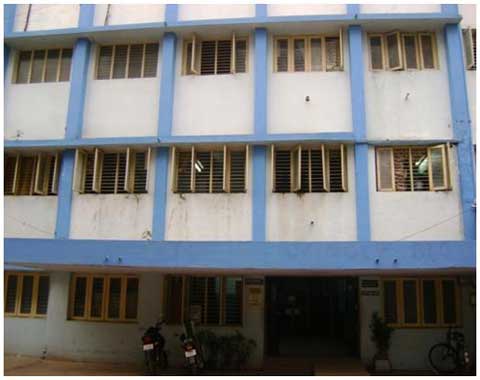 Moreover M.S. (Gen Sur), M.D.(OB&G) and D.G.O.post graduates from various institutions like Kilpauk Medical College, Govt Royapettah Hospital, Kasthurba Gandhi Hospital and Maternity hospital regularly come to the department as part of special postings for a period of one month. M.D.S. Postgraduates from Savitha Dental College and Various private dental colleges, B.P.T. students from various city institutions come for training in oncology .
Academic Works
| | |
| --- | --- |
| | Tumor board meeting on every Saturday from 10-12 Noon which is attended by Surgical, medical and radiation oncologists, oncoradiologists and oncopathologists. Important policies are taken regarding management of complex and rare cases. |
| | Monthly Symposium in different topics with panel discussion with eminent faculty members. |
| | Presentation of rare and interesting cases at clinical society meeting at grh every month. |
| | Interesting cases presentation at city Surgical Oncology meet once in three months attended by eminent oncologists of the city. |
| | Regular attendance to various national conferences related to cancer ..management by the faculties and postgraduate students and have published various papers and posters which has won awards. |
| | Workshops and other events are regularly conducted by the Department to improve academic knowledge as well as to create awareness among public about common cancers. Some of the events are : |
Workshop On Cancer Breast And Reconstruction
Held on Feb 2009, was inaugurated by Hon Deputy Chief Minister Mr. M.K. Stalin. Procedures done were Breast Conservative therapy and Modified Radical Mastectomy followed by free TRAM Flap and was transmitted all over Tamil Nadu through Telemedicine.
Workshop On Gyneec Oncology
Held on Feb 13, 2010 which was attended by upcoming surgeons and gynecologists from all over Tamil Nadu.
World Women's Day Celebration
Held on 8th march 2010 was inaugurated by Hon Health minister and Health secretary. A public awareness exhibition on common cancers affecting women was conducted on the day.
Research Activities
| | |
| --- | --- |
| | Various research activities are also ongoing in the department which are participated by various paramedical and nonmedical institutes also. Some of the ongoing research activities are |
| | Expression profiling of miRNAs and its use in prognosis/diagnosis of Oral Squamous cell carcinoma - By Department of Genetics Dr.ALM PG Institute of Basic Medical Sciences-2009. |
| | Cysteine and Serine proteases in Uterine Cervix as a Tumor marker - By Department of Zoology, University of Madras-2009. |
Research activities have been undertaken by Biotechnology, Microbiology, Genetics and Engineering students from IIT, Siddha Medical College and University of Madras.
Upper Limb Rotationplasty
Upper limb Rotationplasty which has been done for the first time in the world which has been reported in International journal.
Sacrectomies
A new two staged procedure for performing sacrectomies which is useful reducing the blood loss and immediate post operative morbidity, has been described by us was published in an International journal.
Cervix Iib
A prospective research on a new treatmen protocol for carcinoma cervix which is being ongoing in our department for the past 6 years. Preliminary results have been already presented in various conferences. Final analysis on outcome will be published in International Oncology Journals.
Pelvic Exenteration
Our Department has one of the largest series of pelvic exenterations (more than 60) done for various pelvic malignancies, in India. We will be sharing our experience to International community soon.
Journal Publications
Various articles published in international and national journals In the Academic Year 2009-2010:
| | |
| --- | --- |
| | Sacrectomy —an adaptive approach-JOURNAL OF NEUROSURGERY--SPINE |
| | Limb conservation in extremity sarcomas with vascular reconstruction— INDIAN JOURNAL OF ORTHOPEDICS |
| | Upper limb Rotationplasty -TECHNIQUES OF SHOULDER AND ELBOW SURGERY |
Other Research Activities
Patient Services
The services provided to the patients are exemplary which is evident from the fact that outpatient and inpatient inputs have increased by 300% in the past six years. Surgeries' are performed regularly every day. Some of the surgeries performed like pelvic exenterations, sacrectomies, Hemipelvectomis, Shoulder girdle resections centralization of forearm bones and other limb salvage surgeries are rare to be seenin any other institute in Tamil nadu but also in the entire country. Cancer Surgeries are regularly performed in various subspecialties like Head & neck, Breast, Musculoskeletal Gastrointestinal Genitourinary and Gynec oncologies.
Upgradation As Institute Of Oncology
Last but not the least is the fact that our Department will be upgraded as Institute of Oncology and has been announced by the Govt of Tamil Nadu during Budget session held in March,2010 and has sanctioned around 17 crores for the new cancer block consisting of 6 floors .This Upgradation is due to the following facts :
| | |
| --- | --- |
| | ONLY CANCER DEPARTMENT in Tamil nadu with surgical oncology, radiation oncology and medical oncology under one roof. |
| | ONLY GENERAL HOSPITAL UNDER GOVT SETUP IN THE ENTIRE COUNTRY having M.Ch surgical oncology course. |
| | New patients coming to the OPD has increased more than threefold in the last six years. |
| | Surgical oncology is a unique department doing innovative surgeries some of them for the first time in India. |
| Name | Designation | Category |
| --- | --- | --- |
| PROF.S.SUBBIAH | PROFESSOR AND HEAD OF THE DEPARTMENT | Teaching |
| PROF.SUJAY SUSIKAR | ASSOCIATE PROFESSOR | Teaching |
| Dr. SYED AFROZE HUSSAIN | ASSISTANT PROFESSOR | Teaching |
| Dr .T. BHARANIDHARAN | ASSISTANT PROFESSOR | Teaching |
| Dr .X. GERALD ANAND RAJA | ASSISTANT PROFESSOR | Teaching |
| Dr. Gerald Anand Raja | Assistant Professor | Teaching |
| Dr.Jagadhish singh | Assistant Professor | Teaching |
| Name | DATE | Venue | NoParticipants | Resource | Level |
| --- | --- | --- | --- | --- | --- |
| MIDNATCON IASO | FEB 28 2020 | TIRUPATHI | 8 | | Departmental |
Description
• Total no of faculty in department: 5 • Total no of PGs in dept.:14 • no of units –1 • total no.of beds- 60 • OPD per month: 850 • no of surgeries(major & minor) per month: 80 major and 150 minor • no of samples collected per month (Lab departments) • no of XRAY ,USG,CT per month (radiology dept)